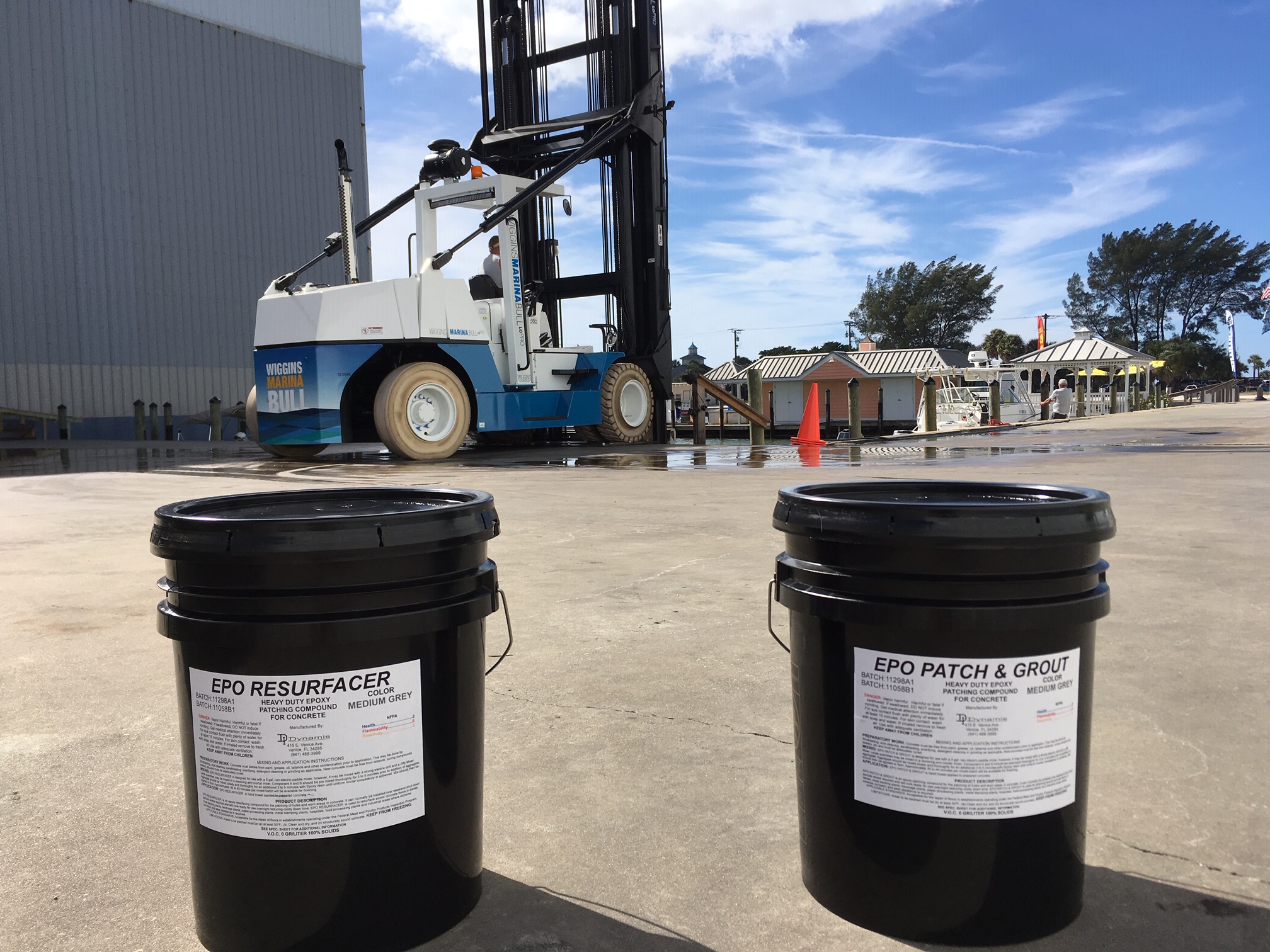 Proven Quality | Long Lasting | Easy to Use | Fast Setting | Competitive Price
Dynamis is a family-owned business with a history of dedication to high quality, industrial epoxy products for concrete repair, patching, sealing, coating and resurfacing. We have a proven 75-year track record of satisfied customers. Construction, home and marine applications are all part of our expertise. Since the 1960s, customers have been using our EPO Coat products to coat concrete floors--it's great in both fresh and salt water environments. EPO Patch and Grout also has a 60-year record of satisfied customers and is excellent for patching holes and worn areas in concrete. Our EPO Joint Sealant is designed specifically for sealing control joints, construction joints and cracks in concrete floors. We also manufacture EPO Dynaweight balancing compounds for electrical motors. Our new Z-TEC ceramic epoxy line is excellent for repairing, protecting and re-lining pumps, fan and impeller blades, valves and other fluid circulating equipment.

Our products come in easy to use kits--No need to weigh or measure! All products are all 100% solids, solvent free, environmentally friendly and non-blushing: glossy finish and no need to sand before recoating. Many of our products will cure overnight, reducing costly down time. For over 50 years our Dynamis team has been manufacturing high-quality epoxy products for a wide range of applications. Our experts are inventors and innovators—we can work with you to find the product that fits your needs. We have personal relationships with our customers and our experienced staff is always available to answer questions. We're available when you need us to provide technical information, advice and tips for getting the best results!